Colored sketch
Sketch 35x50 cm, watercolored pencils on colored paper.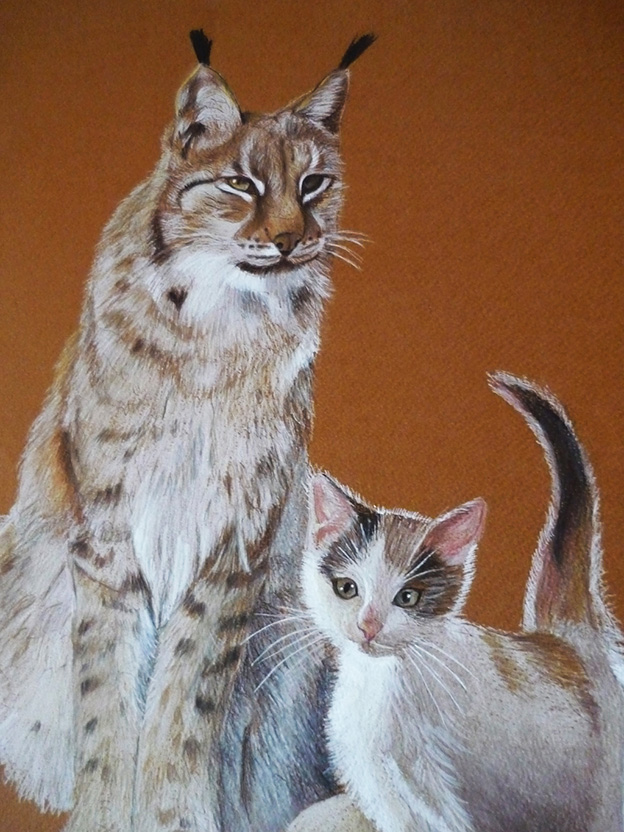 Orders
Have you decided to order an artwork? Excellent!
When ordering a portrait, it's important to provide a high resolution photograph (image width or height greater than 1500 pixels), with good contrast and ideally, taken without the camera flash. Avoid photographs with low detail or red-eye effect (occurs when using a photographic flash very close to the camera lens in ambient low light).
It's very difficult (or even impossible) to create a great portrait from low quality or timeworn photographs. Please, keep in mind that the best portraits are made from photographs that truly resemble the person portrayed!
The time required to create an artwork varies according to subject (difficulty of composition/concept), materials and the technique used and it's usually from 5 to 15 days.
The price of portraits depends on size, technique (e.g. grey-scale or color) and the number of persons depicted.
One person 30x40cm portrait without background, in grey-scale watercolor pencil costs 120 euro.
Rectangle mirrors range from 50 to 60 euro.
Oval mirrors range from 60 to 70 euro.
Contact me for more information and prices.
Portraits in paper are sent in thick cardboard or plastic tube and mirrors in cardboard box.
Contact
Fill in the form below to send me your message